Leesle
Swallow Shirt Jeogori - Yellow [Menswear]
A clear difference
Customer reviews tell me
★★★★★
Kim Min * Buy Online
Not long ago, I learned about the Leesle site through an article about living hanbok in the main window of Naver,
I knew for the first time that this lovely life hanbok is also coming out.
When I first saw the price range, it wasn't really a small price, so I couldn't buy it easily.
Compared to other sites
The quality of clothes can't be hidden with pictures.
Anyway, even in a department store these days, it is not easy to take 20-30 at a time to make a ready-made brand.
At this price, if you are in this quality and this lovely hanbok, I think it's worth holding
I just waited for the size to be in stock
I don't know how many times I went in and out of the Riesle a day ..
Delivery was too fast. I didn't expect until this bullet delivery ..
Shipped in one day after purchase!
As a token of appreciation, the certified shot was raised. I plan to wear it when I travel to Europe.
I will spread Korean Earls widely.
Thank you, Thank you very much ㄹ ㅣ Seul <3 <3 <3
★★★★★
Yangmyeong * 's Jeonju Head Office Purchase
I am very satisfied. As soon as I try on it, I can see that the quality of clothes is different.
Above all, the details of the delicately crafted clothes are really good.
It's not Hanbok, but nowadays, it's not Hanbok, but it really contains the fine lines of Hanbok,
I can feel the elegant beauty.
I visited the Jeonju store, but kindly let me know
I tried on multiple sets and chose the right size.
★★★★★
Buy New Year *
At Homepage, I keep eyeing
The price caught the ankle and hesitated to buy it ~
I couldn't go to the Jeonju store and try on this time.
If you just wear it in both Hanbok and everyday clothes, you will feel dressed nicely ~~
I was worried that it would be cold because the side was open
It wasn't cold, but it was more fashionable to put your hand in your pants or sweater.
I think I'll wear it often on very cold winter days ~~ ♡
★★★★★
Buy Lee * Chan Jeonju Main Store
Man's life is not good
This is not a substitute to choose because there is no thistle.
It is design, material, and I like everything.
I wore it at the meeting, but from the customer's executive
The coat was praised for its coolness.
The design and quality are really good enough to wear it in a formal place.
When you wear the Riesle, you hear that the clothes are cool once a day.
Anyone knows what's cool.
★★★★★
hyeon _ ***** Purchase abroad
I wore it when I went to see the autumn leaves last week.
It is a Riseul hanbok that is praised every time I go around.
I think I will definitely buy one more when I wear it over and over again!
Personally, I am currently teaching Korean to foreign students in middle school
We have a lot of affection for ours, so with Riesle ours
I'm really happy and happy because I can walk on the road
* Model 180cm / Normal 100 / M worn *
DETAIL VIEW

Size information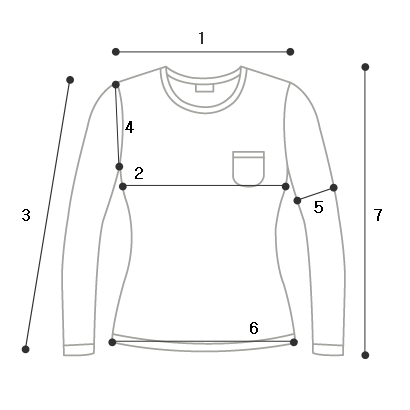 | Size | 1.Shoulder | 2.Chest | 3.Sleeve | 7.Length |
| --- | --- | --- | --- | --- |
| M | 44 | 62 | 63.5 | 74 |
| L | 45.5 | 64 | 65.5 | 76.5 |
- The above measurement size is 'length of section'. please note.

- Depending on the measurement method, there may be an error of 1 ~ 3cm.
- Product color may be slightly different from the actual color depending on the resolution of the user's monitor.
- The color of the product cut is the most similar to the actual product color.